The P List is a must-have resource for the classic Porsche collector, trader or first time buyer.

Tired of searching dozens of sites for the perfect Porsche only to find your dream car is already sold? Let us do the dirty work. Our system constantly monitors the 'net for classic Porsches.
The minute we find a new listing, you're the first to know.
How It Works
We monitor thousands of car websites, both well known and obscure.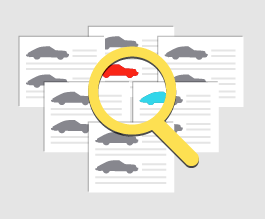 We sift through a mountain of cars to find the Porsches that fit your criteria.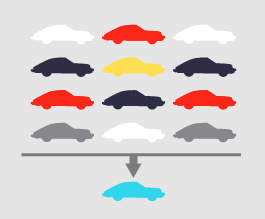 We send matching Porsches right to your inbox, in real time.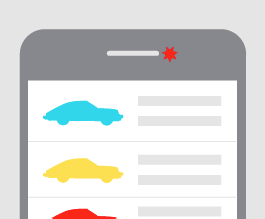 About
The P List was started by a guy searching for his dream car, just like you. Overwhelmed by constantly checking dozens of sites for new listings, sorting through the ones he'd already seen, coming across cars that were already sold, he needed a better solution. So, The P List was born.
After TPL was trained to hunt for Porsches across thousands of websites, it was time to unleash the machine to a select few. TPL's hunting skills were put the to test and further refined. After proving itself as a valuable asset, it's now time to share TPL with more Porsche enthusiasts - but not too many. If you've made it this far, you've found something special.

FAQ
What websites do you monitor?
We monitor the major sites that you may (or may not) know and we also monitor about 2,000 other smaller listings and dealerships.
Are you really going to email me every Porsche you find? Can I filter out cars I don't want?
Of course. You can filter your alerts by car model (911, 964, Speedster, etc), car year and even price.
Thousands of websites sounds like too many. Can you just monitor the few special sites for me?
Sure thing. If you only want to monitor Craigslist, for example, we got you covered.
How often will you send new listings?
Our system is constantly crawling the web for Porsche listings. If you are a member of Real Time Updates, we'll send you a new listing the moment we find it. If you are a Daily Digest member, we'll send you a summary of listings once a day.
Can I list my car on The P List?
Not at this time. TPL does not provide its own listings and does not re-list other cars on its site. We send our members directly to the original listing website.
What if TPL finds me more than one dream car?
We say get both. On second though, ask your wife first.